Winter Junior Training – Basic Information
We will again have a 3 day and a 5 day program running through the winter months at Lyme-Old Lyme High School. If you know the basics of rowing and you are a student at any of the area high schools you may participate. If we get near our capacity of about 25 some priority may be given to LOLHS students but that is usually not a problem.
Practice starts about 2:45 in the high school commons area. We will be on ergometers, running, weight lifting, core and stretching exercises. We will end by 4:20 (frequently earlier) each day. The three day program can be any three days as long as it is agreed to in advance. Coaching will be by Paul Fuchs and for the month of December, Molly Hack.
The program will start December 1 and go through February 24. Workout days will follow the LOLHS schedule. Registration is HERE. (scroll down)
New Boathouse/Hains Park Improvement Project
As of Wednesday January 18th it is looking GREAT! (and the boats are inside):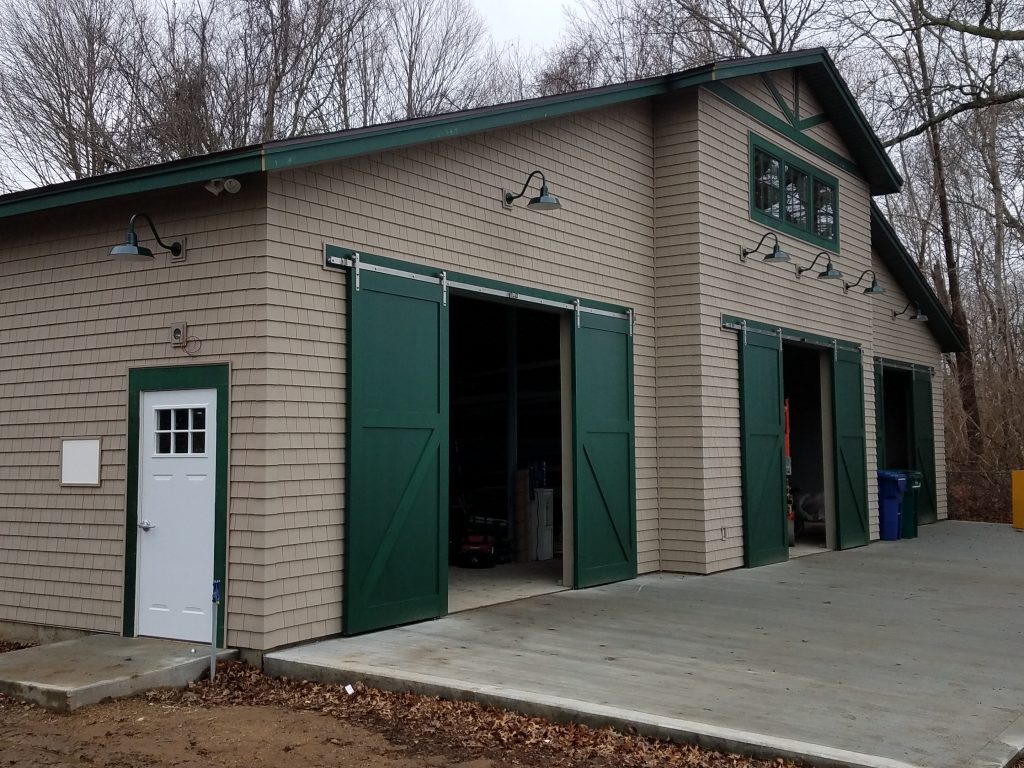 The Town of Old Lyme was awarded a CT Small Town Economic Assistance Program (STEAP) grant for a new boathouse in Hains Park and the building is taking shape.
Programs – Come Row With Us!
OLRA is pleased to offer rowing programs for athletes of all ages, experience and ability.  Rowing is one of the fastest growing sports in the country, and for good reason! For decades, OLRA/Blood Street Sculls has been hosting rowing programs on Rogers Lake in Old Lyme, CT.For information about the Lyme-Old Lyme High School Spring Season, please click here or use the link above. For 

Blood Street Sculls

 programs from Learn-to-Row to junior and masters competitive programs, select the appropriate season under the Programs tab.Highlights of the Blood Street Sculls programs are provided below:
Junior Rowing
Seven weeks of training and racing for those entering 9th grade through recent graduates
Competitive and Development programs for High School students Sept-Oct.
Competitive and recreational rowing for adults of all abilities is available from March through November.
MIDDLE SCHOOL LTR
Open to students entering 6th-9th grade who are interested in learning to row.  Young athletes are provided with a comprehensive
HIGH SCHOOL/ADULT LTR
Open to adults and high school students who are interested in learning to row.
USRowing National Learn-to-Row Day
First Saturday in June.